Youth unemployment is a constant challenge in Europe and volunteer activities are not just a way to serve the local community but can also be used as a successful strategy in youth employability. Local development can be a direct response to high, persistent and concentrated youth unemployment. If implemented properly, local development initiatives can bolster efforts to create employment, tackle poverty and improve governance.
The VOLEM project aims to
to improve recognition of key competences acquired by young adults during volunteer activities in local development and to promote them as valuable for their entry into the job market. This strategic partnership is a cross-sector cooperation between the Municipality of Cinisello-Balsamo (public body, IT), UAESS-CAP SOLIDAIRE (non-profit organisation, FR) and ART SQUARE LAB (company, LU).
public body, ITALY
The municipality of Cinisello Balsamo is a public body, and is in charge of youth policy in the city. The Youth Policy Department carries out, mainly with several local partner and stakeholders, projects which aim at supporting young people and their skills development.
1. Analysis of best practices in volunteering in local development (First Intellectual Output)
Timeframe: February 2020 to January 2021
The VOLEM consortium has co-designed a template to collect case studies, projects, practices etc. (IO1) based on specific criteria, such as the key competences (innovation/creativity, teamwork, project management, entrepreneurship culture) that are developed during the volunteering experiences in local development.
2. Toolkit (Second Intellectual Output)
Timeframe: February 2021 to December 2021
In the second production the partners will design an awareness raising and promotion toolkit on the added value of youth volunteering in a local development context (IO2) based on the key findings that emerged from the first activity (IO1). 
In the future this production will provide volunteering organisations (national and European) with tools to raise awareness and encourage young people to volunteer but also to raise awareness among youth workers and local actors about the skills that can be enhanced through volunteering experiences in local development.
3. Competences framework (Third Intellectual Output)
Timeframe: October 2021 to September 2022
The third production (IO3) will design a competences framework for the skills that could be acquired by young people in local development volunteering experiences using an innovative digital badges methodology. This third IO will give sustainability to the transfer of the toolkits (IO1 and IO2), giving the opportunity to the youth workers to capitalize what they have experienced and learnt for the benefit of the youth they work with.
Furthermore, two learning and training activities will be organised :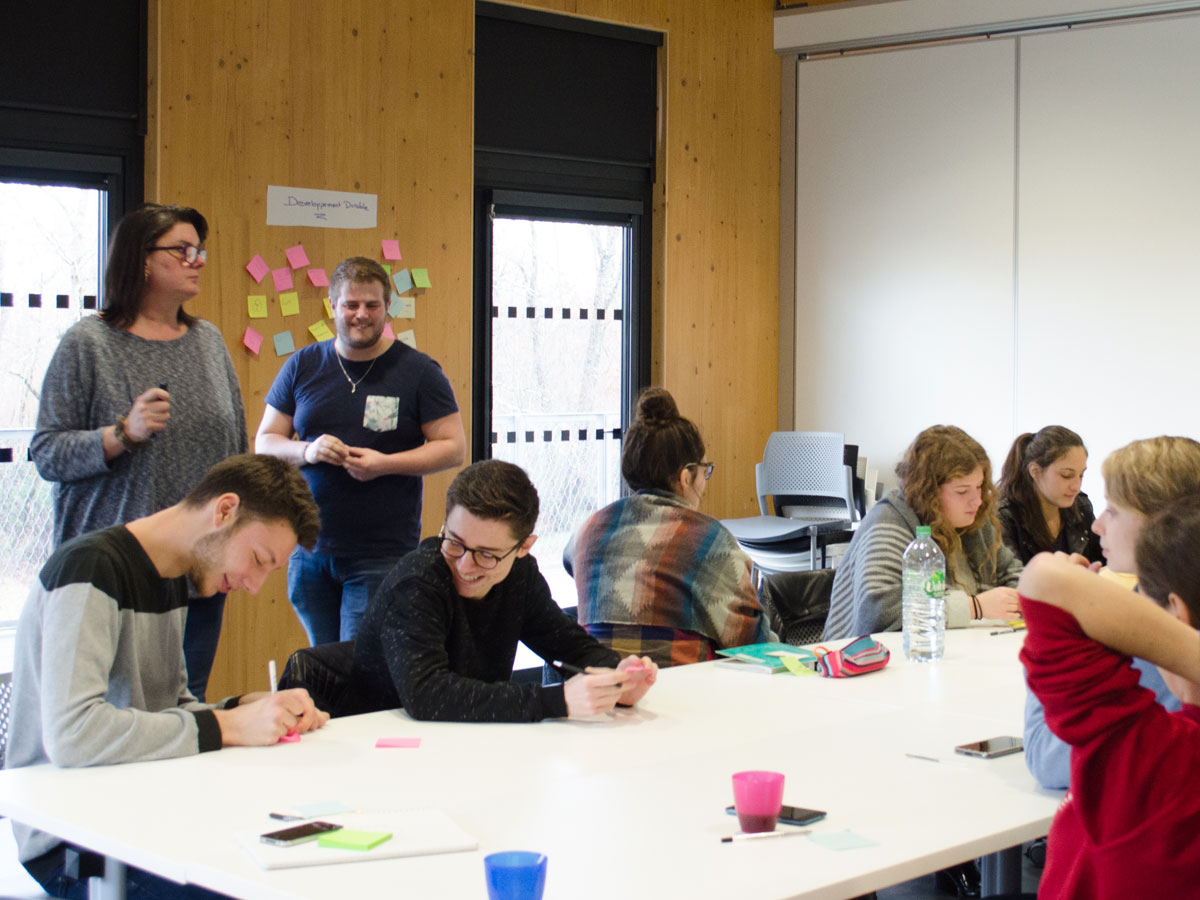 Workshop on volunteering in local sustainable development
Leading organization : Cap Solidaire
A short-term staff training to raise awareness and upskill youth workers on local development and social innovation initiatives as incubators for transversal key competences.
November 2021
Workshop on design thinking and key competences framework in volunteering
Leading organization : Art Square Lab
A blended mobility for young people to experiment design thinking methodology and contribute to the third Intellectual Output of the project, competences the framework.
April 2022